WELCOME TO DREAM WORLD CITY
INTERNATIONAL WAY OF LIVING PAIRED WITH YOUR HOUSING ASPIRATION!
Dream World City is a mini township like no other. It has 7 precincts each of which is modeled as a global city. It magically creates an ambience of each of these global cities to give you a living experience like no other.
THE ICONIC LIFE OF LONDON
Dream World City offers you a rich and eclectic stay at the London precinct with a fusion of the very stunning Tower Bridge and the iconic Red Telephone box. Take a stately stroll around the side way of the exotic pool, which transports you to an imperial world of power and prosperity.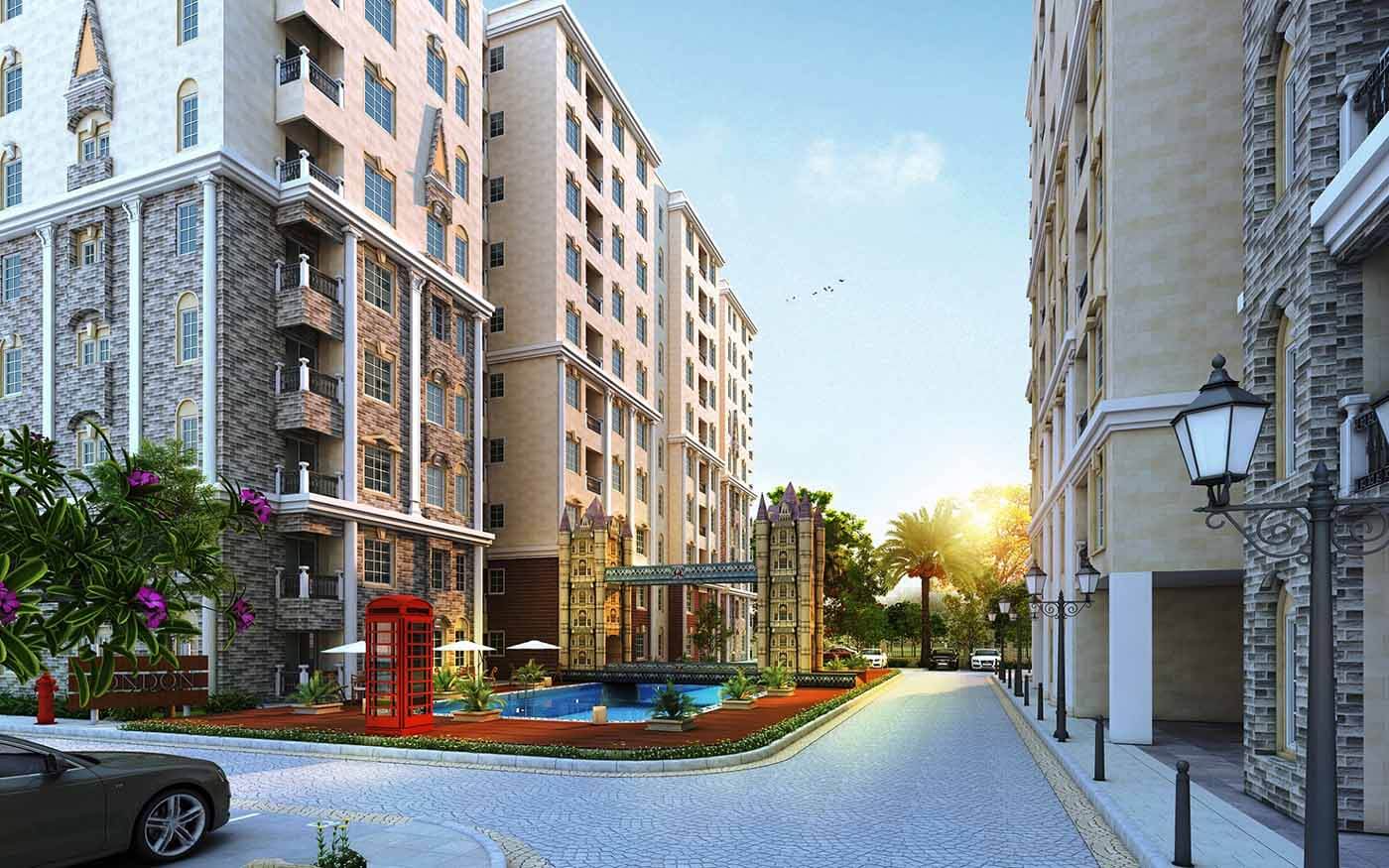 VIBRANT COLOURS OF MADRID
An epitome of inspired design and sophisticated living, the Madrid block offers you a complete lifestyle in the lap of nature to reflect your moods and taste. A soccer court gives you an exotic flavour of the football crazy nation and lets you enjoy hours of the king of all games.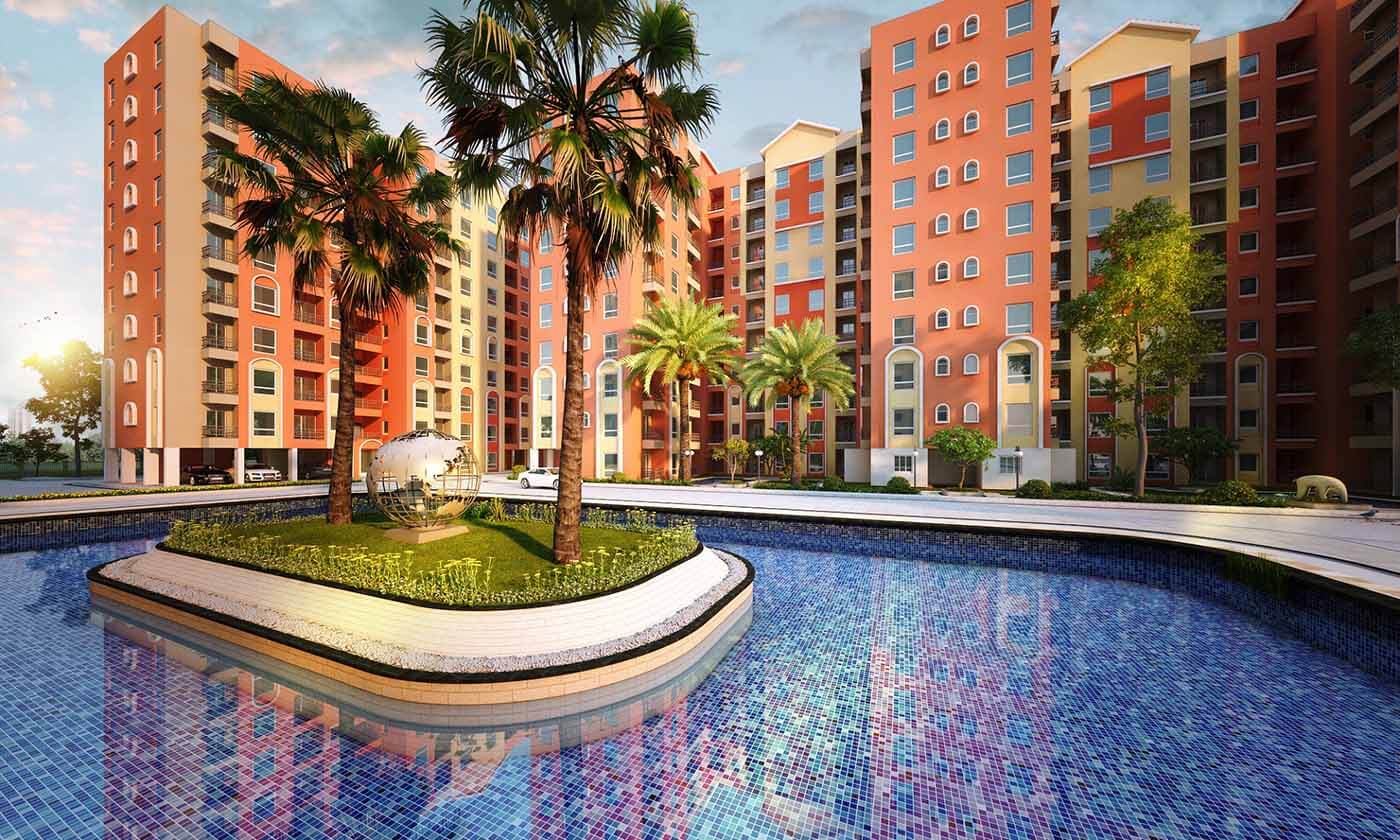 DUBAI'S CONTEMPORARY PLANNING
At the heart of very luxurious and contemporary living, lies the Dubai precinct at the Dream World City. A beautiful fountain is thoughtfully designed to complement your lifestyle and provide the right ambience for networking with fellow residents planning your next big stay.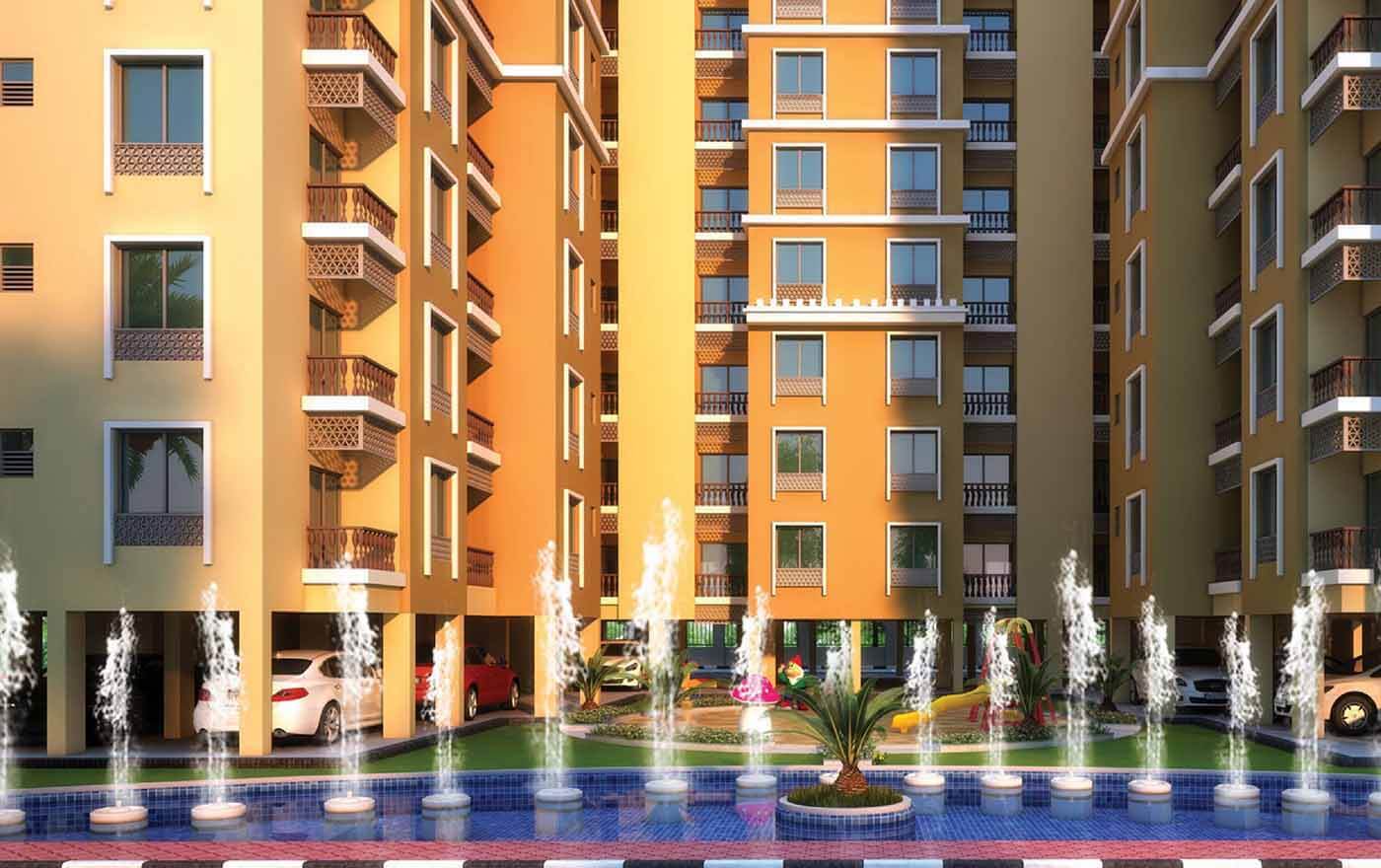 MILAN'S MAJESTIC AURA
The Milan block is adorned by a majestic piazza which has a gothic column frame housing some very intricately carved statues. The awe inspiring art forms is so touristy you can walk around it and gaze at it for hours.
The surprise fountain springs you into life as it shoots bands of cool refreshing water from the ground below.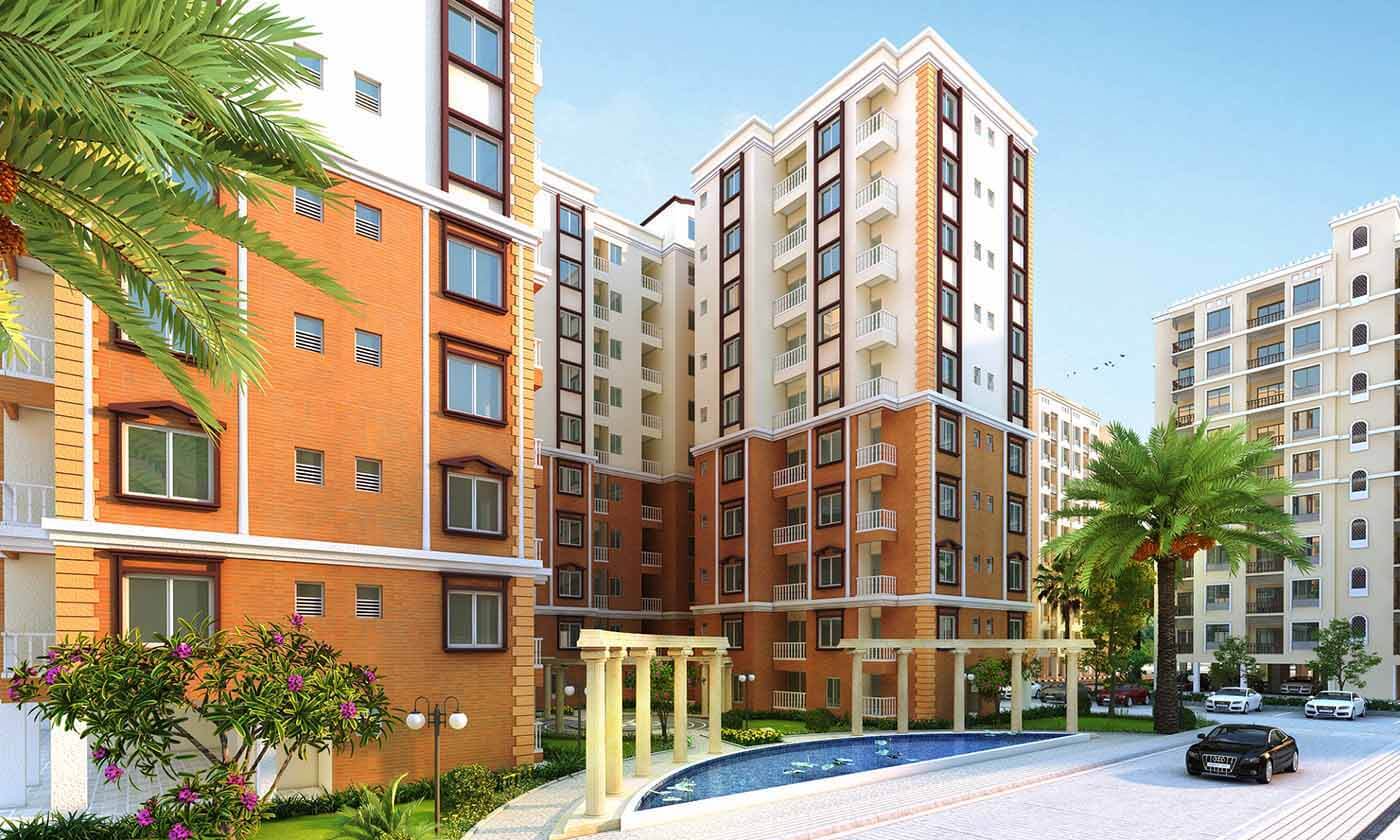 TRADITIONAL DESIGNS FROM ISTANABUL
Inspired by the Ottoman tradition, feel the vibrant energy of alluring Gulhane Park in the Istanbul complex. Begin a new chapter at this exclusive enclave with traditional architecture and colors.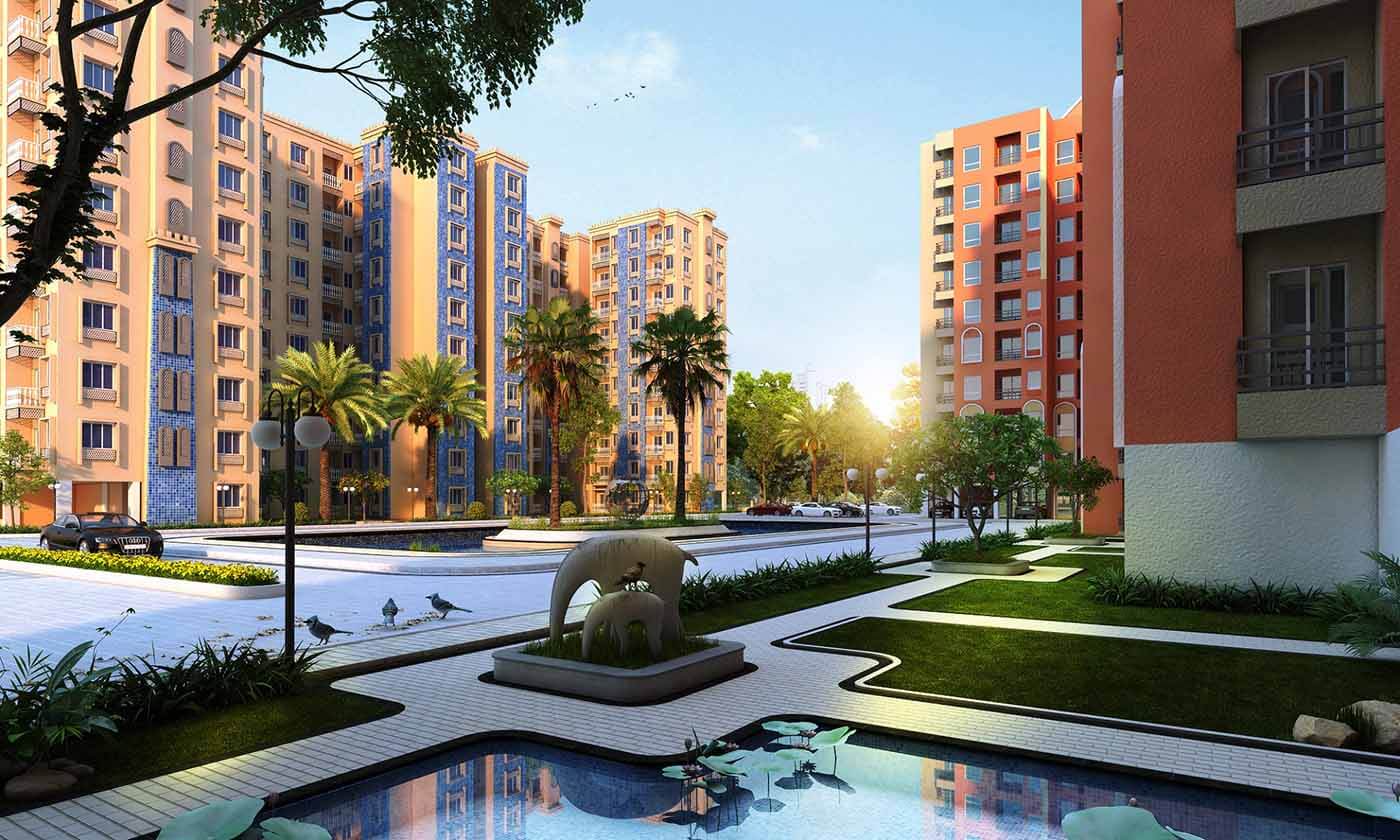 THE STUNNING STYLE OF PARIS
Wake up to the glory of the majestic Eiffel Tower standing tall and awe inspiring right outside of your housing unit. Live in one of those charming apartments, cocooned inside the Paris block at the Dream World City, with a view stretching out along a charming street, and a beautiful boulangerie just outside the main door.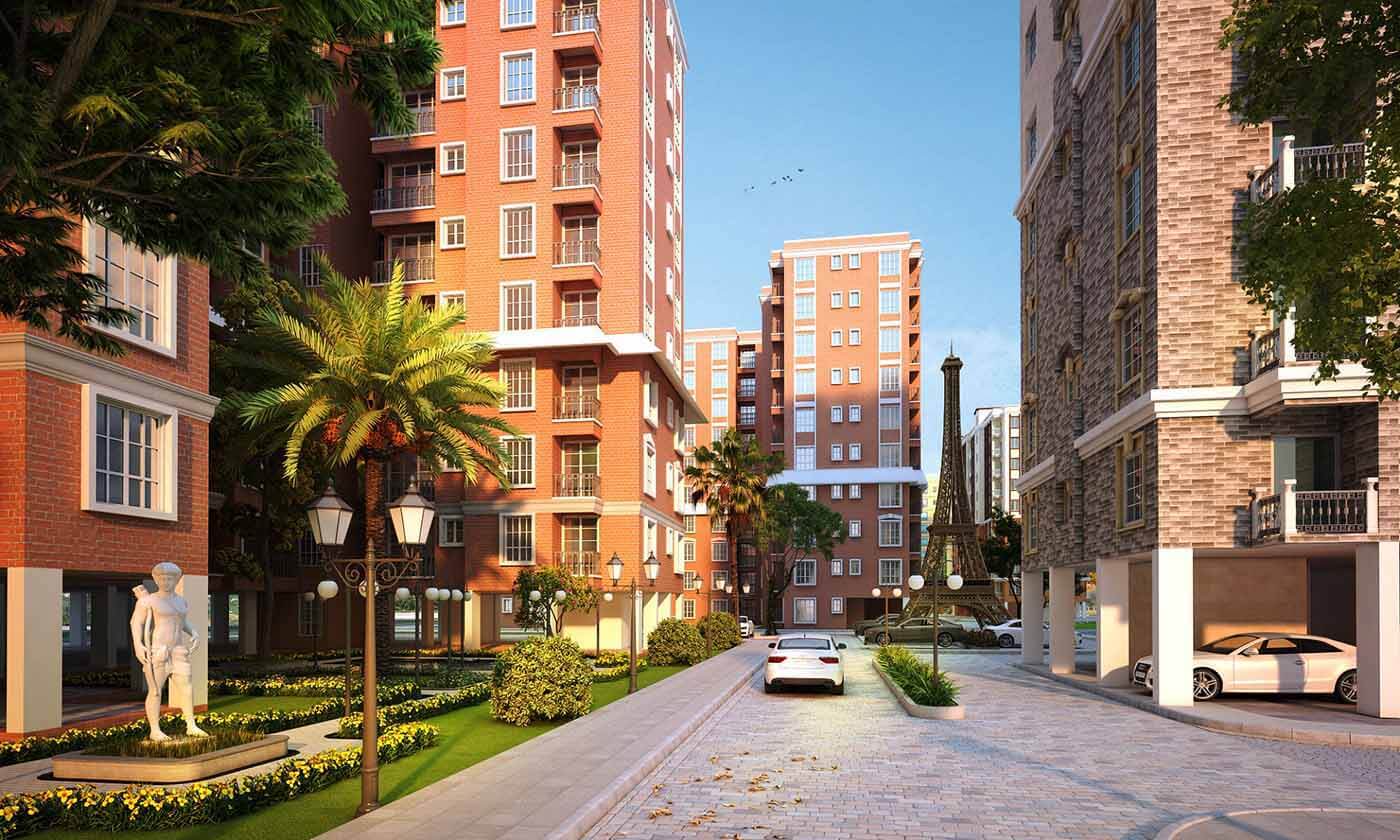 ETERNAL GLORY OF KOLKATA
The power and energy of a Shiva temple blesses the Kolkata precinct. Set against a very green landscape, the traditional Bengal architecture offer all round happiness, comfort and essence of a beautiful life. The homes here are for those who shape their own dreams while never letting go of their roots.